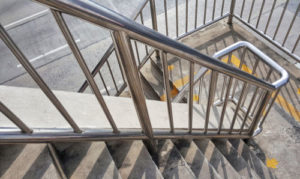 AL Kheera Steel Works is one of the leading stainless steel fabricators in the UAE. Our creativity and innovative product designs set us apart from the other fabricators. 
As per the client's requirement, we design and manufacture the perfect steel product and install it at their locations.
We have highly experienced designers and steel fabricators. Therefore our team helps us to build a strong bond with our valuable clients. We provide our services in Sharjah, Dubai, Ajman, Abu Dhabi and across the United Arab Emirates.
We involve in designing and manufacturing decorative railings, stairs, doors, shades, steel platforms, racks. Similarly, we also manufacture commercial kitchen equipment, cabinets, furniture and many more other stainless steel products.
If you are looking for stainless steel fabrication companies in UAE, contact us today.
We always work closely with our clients in order to create the best and perfect fabricated solution to meet their exact requirements.
Our fantastic support staff is adored by our grateful customers. Quick, cordial, and always there for you. We'll support the continuous operation of their warehouse storage needs.