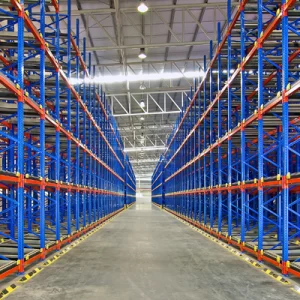 AL Kheera Steel Works is a leading racking and shelving supplier in UAE. It offers medium and heavy duty selective racks, cantilever racks, tire storage racks, and carpet racks.
The warehouse rack installation process is not typical if it is done through proper planning.
Prior to installation, we give consultation to our customers to choose an appropriate storage racking system for their warehouses based on the available space and inventory they are going to store.
The installation process can be simple, only if you know how to do it. Rely on us, we are the most experienced racking and shelving companies in uae ensure you complete your job done at the time and within your budget.
We Install the Following Racking Systems:
1. Selective Racking
For warehouses, selective racking is one of the most mutual types of racking structures. As compared to others, this is the cheapest style of racking per square meter. It is adjustable and can be constructed in single or back to back rows.
2. Cantilever Racking
Cantilever racking is an ideal warehouse storage solution to store long and bulky stock. For instance timber, pipes, steel bars, construction components, and many other bulky items. The cantilever racking system improves warehouse output and handling times while increasing storage capacity dramatically.
Our fantastic support staff is adored by our grateful customers. Quick, cordial, and always there for you. We'll support the continuous operation of their warehouse storage needs.