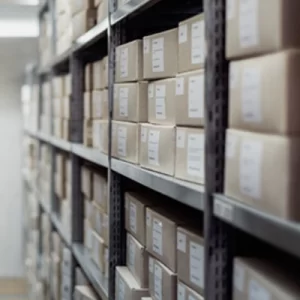 Creating shelving units in the uae requires a proper plan and execution. AL Kheera Steel Works is one of the uae's expertise warehouses storage shelving system suppliers installs long span, slotted angle, heavy duty shelving systems for the companies.
We give consultation service to our customers about which shelving system would be appropriate as per their goods and space dimension. AL Kheera Steel Works is a reputed shelving and racking company in the uae.
We help you install the following storage shelving systems:
1. Slotted Angle Shelving
Slotted angle shelving is a widely used shelf to store numerous items. Its powder-coated finish and steel material make this shelving system more sturdy. The installation is easy since there is negligible hardware involved, depending on whether or not center support is used. It only needs a mallet to install in most cases.
2. Heavy Duty Shelving
For exhibiting to the customers almost every organization needs to store its products in the warehouse or in the distribution or display units. But for the storage of heavy industrial products, the heavy-duty shelving is an ideal storage solution. This type of shelving can bear any amount of heavyweights safely, without any chance of collapsing down.
3. Long Span Shelving
The long span shelving in uae is a preferred storage solution to store small, medium to heavy goods. The name explains, it has a long span and fully adjustable shelf heights. This system is durable, economical and suitable for everything from small to heavy, long and bulky.
Our fantastic support staff is adored by our grateful customers. Quick, cordial, and always there for you. We'll support the continuous operation of their warehouse storage needs.