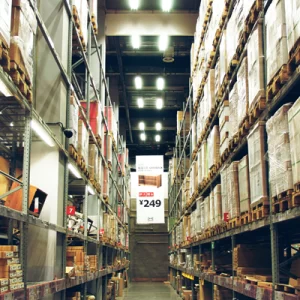 Heavy duty shelving is an essential warehouse storage solution that is designed to cater to the needs of heavy industrial equipment and products. This type of shelving system is engineered to provide maximum durability, strength, and stability to support heavy loads and withstand the rigors of daily use.
It is an ideal choice for warehouses, factories, and manufacturing facilities that require sturdy and reliable storage solutions. This shelving system can be customized to meet specific storage needs, whether it's for palletized storage or individual product storage.
We offer a wide range of heavy duty shelving options to choose from. Our shelving systems are made from high-quality materials that ensure maximum strength and durability. We understand the importance of having a reliable and efficient storage system in your facility, which is why we provide customized solutions that meet your unique storage requirements.
MEDIUM & HEAVY DUTY SHELVING SERVICE IN UAE
AL Kheera Steel Works offers top-of-the-line warehouse storage solutions that are designed to meet the highest industry standards. Our shelving units are engineered to provide maximum storage capacity, durability, and efficiency.
If you're looking for reliable and efficient racking and shelving companies in uae, AL Kheera Steel Works is your go-to solution. Contact us today to learn more about our heavy duty shelving systems and how we can help you optimize them.
Our fantastic support staff is adored by our grateful customers. Quick, cordial, and always there for you. We'll support the continuous operation of their warehouse storage needs.